Cyprus Institute - Project Leader
Thilo Rehren, PI and PlaCe Coordinator

Thilo Rehren is A.G. Leventis Professor for Archaeological Sciences and Director of the Science and Technology in Archaeology and Culture Research Center. He studied Earth Sciences in Germany, with an MSc dissertation in ore mineralogy and a PhD thesis on the magma development of the Island Arc volcano of Nisyros in the Dodecanese, Greece. After postdoctoral training period at the Department of Materials at the University of Oxford he started his professional career at the newly-founded Institut für Archäometallurgie at the Deutsches Bergbau-Museum in Bochum, Germany. In 1999 he was appointed to the Chair in Archaeological Materials and Technologies at the UCL Institute of Archaeology in London, UK, where he built a major international research group of postgraduate students and postdocs. Following a five-year secondment to establish UCL Qatar as a postgraduate training and research Centre of Excellence in Museology, Conservation and Archaeology he joined the Cyprus Institute in 2017.
His research focuses on the reconstruction and understanding of the technological processes related to the manufacture of metals, glass, glazes and ceramics. For this, he combines concepts and methods developed by the materials and natural sciences in order to shed light on the tremendous achievements of past craftspeople and proto-engineers. His main approaches are the interpretation of data obtained by structural and chemical analyses of 'technical' finds, such as raw materials, intermediate and semi-finished artefacts, and waste products, in conjunction with archaeological and historical sources. The integration of archaeological, scientific and historical information, and on investigating the correlation and cross-fertilisation between different crafts and industries in order to understand the evolution of technical understanding within the wider setting of varied cultures and societies is of particular interest to him.
Links: Profile - The Cyprus Institute | Academia
Maria Dikomitou-Eliadou, PlaCe Manager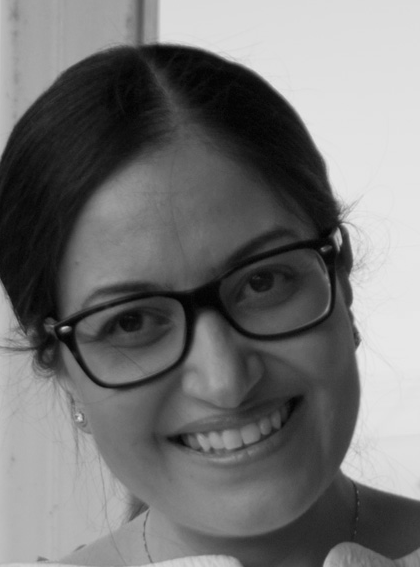 Maria Dikomitou-Eliadou is Associate Research Scientist at CyI and leads the management of PlaCe. She received her BA in History and Archaeology from the University of Cyprus in 2003. She was awarded an MA in Mediterranean Archaeology by the University of Bristol in 2004 and then a second MA in Artefact Studies by University College London in 2005. She received her doctoral title in 2012 by University College London. Her doctoral research focused on the compositional and technological characterisation of Early and Middle Bronze Age pottery from Cyprus. Since then, she has worked in a number of roles and projects at the Archaeological Research Unit of the University of Cyprus, including managing an earlier MSCA-ITN "New Archaeological Research Network for Integrating Approaches to ancient material studies" (NARNIA). From 2018 to 2020, she held an MSCA-IF at the UCL Institute of Archaeology continuing her research on Cypriot Early and Middle Bronze Age pottery, before returning to Cyprus as a member of the ongoing interdisciplinary research project MuseCo on Cypriot Iron Age pottery, hosted at the University of Cyprus.
Dikomitou-Eliadou has been involved in numerous interdisciplinary research projects, on ceramic artefacts (tableware, transport, storage and cooking pots, terracotta figurines) from different regions in Cyprus and the eastern Mediterranean, from prehistory to the High Middle Ages. Her research interests focus on ceramic technology and production, its differing modes of organisation, ceramic distribution, as well as technological and cultural change, and how these can be identified, recorded and explained by modern archaeology.
Links: Profile - The Cyprus Institute | Academia
---
KU Leuven - Partner 1
Patrick Degryse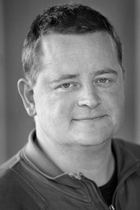 Patrick Degryse is professor at the department of Earth and Environmental Sciences and director of the Centre for Archaeological Sciences at the Katholieke Universiteit Leuven (Belgium), and professor of Archaeometry at the faculty of Archaeology in Leiden University (the Netherlands).

His research focuses on the exploitation and use in ancient times of industrial minerals and ores. In particular, he has gained expertise in the development and use of novel isotopic techniques in artefact analysis and the provenance determination of their raw materials. His research group develops the potential of these methods to understand ancient technology, reconstruct ancient economies, and assess the use, exchange and trade of materials.

Outside the lab he is active in several field projects in the eastern Mediterranean and the Caribbean. He teaches to archaeologists, earth scientists and engineers, and is author of over 200 scientific papers in international journals, conference proceedings and books.
He is Visiting Fellow at All Souls College in Oxford, an A. von Humboldt Fellow and European Research Council Grantee.

Links: Profile - KU Leuven | Profile - Leiden University
---
University College London - Partner 2
Patrick Quinn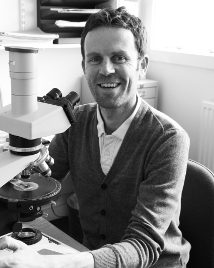 Dr Patrick Quinn is a leading expert in the field of ceramic analysis, particularly thin section petrographic analysis. His book on ceramic petrography is essential literature for any serious studies of ceramics. He has over 25 years of experience developing and undertaking research projects on ancient pottery and other ceramics from different archaeological periods and geographical regions. These include studies of ceramic production and distribution patterns in prehistoric Greece, as well as migration and cultural interaction in pre-contact North America. Patrick was one of the first western scholars to analyse scientifically the ceramic sculptures of the Terracotta Army in China. Patrick coordinates the Ceramic Technology Research Network at the Institute of Archaeology. He has an exceptional track record in high quality publications, including three books and over 40 peer review journal articles. He has taught specialist courses on ceramic analysis since 2005, including a highly successful intensive course on ceramic petrography, which draws participants from all continents. Patrick has significant experience in supervising masters and doctoral theses on ceramic analysis, as well as guiding post-doctoral research. Patrick conducts commercial analysis of ceramics from various periods and parts of the globe.
Links: Profile - UCL | Academia
---
University of Cyprus - Partner 3
Vasiliki (Lina) Kassianidou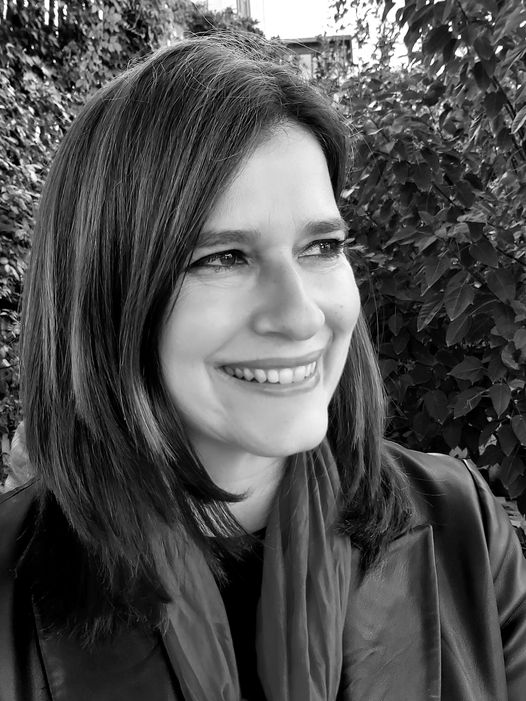 Prof. Vasiliki Kassianidou, joined the faculty of the Department of History and Archaeology of the University of Cyprus in 1994 as a lecturer in Environmental Archaeology and Archaeometry. She was promoted to the rank of Professor in 2013 and in 2015 she was appointed Director of the Archaeological Research Unit (ARU). She held the position of Director of the ARU until September 2019. Prof. Kassianidou has been active in the administration of UCY serving as vice-chair of the Department of History and Archaeology, as a member of the UCY Senate and as a member of various senatorial committees. She is also a member of the Cyprus National Commission for UNESCO. From 2014 -2016 she served as the President of the Board of Trustees of the Cultural Foundation of the Bank of Cyprus. In 2018 the Ministers Council of the Republic of Cyprus appointed her as a member of the Board of Directors of the National Board of Research and Innovation.
Prof. Kassianidou studied at Bryn Mawr College, USA where she did a double major in Chemistry and Classical and Near Eastern Archaeology. She received her Bachelor degree with a distinction (Cum Laude) in 1989. She continued her studies at the Institute of Archaeology, University College London where she received her doctoral degree on Archaeometallurgy in 1993.
Her research is focused on ancient technology and specifically the production and trade of Cypriot copper through antiquity but also on the impact of this industry on the Cypriot landscape and environment. She has taken part and directed a number of field and analytical projects regarding her fields of expertise and has an extensive list of publications which include four edited volumes, two co-authored volumes and over one hundred articles in peer reviewed journals, edited volumes and conference proceedings.
Prof. Kassianidou has coordinated three research projects funded by the Research and Innovation Foundation of Cyprus. She has also participated in and coordinated a number of projects funded by the European Union (in FP7 and H2020). The most important of these was a Marie Curie Initial Training Network (FP7) entitled "New Archaeological Research Network for Integrating Approaches to Ancient Material Studies (NARNIA)" which she set up and coordinated. It consisted of a consortium of nine partners from six different countries and received funding of 4.6 million euros. She has, furthermore, coordinated two Marie Curie Individual Fellowships. She has also coordinated the project entitled "Skouriotissa: Interdisciplinary Study of the Archaeology and Environment of Cyprus' Last Operating Copper Mine" which was funded by the A.G. Leventis Foundation through the University of Cyprus internal research programs scheme.
Links: Profile - UCY | Academia
Athanasios K. Vionis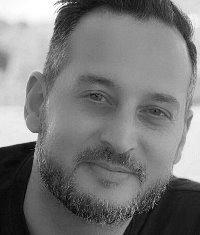 Athanasios Vionis is Director of the Archaeological Research Unit and Associate Professor in Byzantine Archaeology and Art at the Department of History and Archaeology of the University of Cyprus, where he has been teaching since 2009. He completed his undergraduate studies (BA) in Ancient History and Archaeology in 1997 at the University of Durham (UK), and continued with his doctoral research at Universiteit Leiden (Netherlands), where he received his doctoral title (Ph.D.) in Medieval and Post-Medieval Aegean Archaeology in 2005. He undertook post-doctoral research at the Faculty of Archaeology of Katholieke Universiteit Leuven (Belgium), within the framework of the Sagalassos Archaeological Research Project, having won a Post-Doctoral Fellowship for Scientific Research in International Mobility from the Belgian government. He has also been the Head of the Committee for Byzantine Archaeology of the International Association of Byzantine Studies since 2018.
His research focuses on landscape archaeology and archaeological survey, settled and sacred landscapes, GIS applications in archaeology, spatial analysis and the use of space, pottery technology/production-circulation-use, food preferences and dietary habits. Ηe is the author (or co-author) of more than 60 papers in peer-reviewed scientific Journals, specialised peer-reviewed edited volumes and conference proceedings, while he has published a monograph (Leiden University Press, 2012) and has co-edited 4 peer-reviewed volumes with Åströms Förlag (2019), Open Archaeology (De Gruyter, 2019), the Journal of Archaeological Science (Elsevier, 2019) and Land (MDPI, 2018/19). He is also member of the Editorial Advisory Board of the Journal of Greek Archaeology.
He has been the director of the Artefact and Landscape Studies Laboratory (ArtLandS Lab) since its foundation in 2010. He has been coordinating different analytical and archaeological field projects hosted by ArtLandS Lab, including the Settled and Sacred Landscapes of Cyprus archaeological field project, two research programmes funded by the University of Cyprus and two more by the Cyprus Research Promotion Foundation 'Restart 2016-2020', namely the Unlocking the Sacred Landscapes of Cyprus in the 'Excellence Hubs funding scheme', and the Spatiality and Materiality in Byzantine and Medieval Cyprus in the 'DIDAKTOR' funding scheme.
Links: Profile - UCY | Academia
Ioannis Ioannou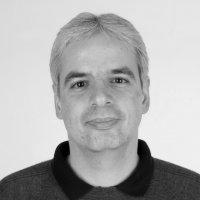 Ioannis Ioannou is a Professor in the Department of Civil and Environmental Engineering at the University of Cyprus. He received his first degree (B.Sc. Hons (First Class) in Construction Management) from the University of Manchester Institute of Science and Technology (UMIST) in 1999. He then went on to complete a Ph.D. in Building Engineering (2002) at the same university. The title of his Ph.D. thesis was 'Studies of water-mediated processes affecting the decay and conservation of masonry materials'. Prior to his appointment in the Department of Civil and Environmental Engineering at the University of Cyprus (August, 2005), Ioannis was a Visiting Lecturer in the same Department for two years (2003-2005). He also worked as a Research Assistant at the University of Edinburgh (2002-2003). His research interests focus on the physicochemical and mechanical characterization of traditional masonry construction materials, such as natural building and decorative stones, lime and gypsum mortars, adobe and compressed earth bricks. He is also interested in sustainable construction and the design and production of novel, environmentally-friendly and energy-efficient composites, based on traditional material production technology.Ioannis is heading the Building Materials and Ledra Laboratories at the University of Cyprus and has been actively involved, either as a coordinator or a collaborator, in a significant number of national and European research projects up-to-date, the budget of which exceeds € 3 million. His work has been published in refereed journals and conference proceedings. He is a Member of the Cyprus Scientific and Technical Chamber (ETEK) and a Senior Member of RILEM. He is also a member of several National Technical Committees of the Cyprus Organisation for Standardisation (CYS).
Links: Profile-UCY | Academia
---
National Centre for Scientific Research "Demokritos" - Partner 4
Vassilis Kilikoglou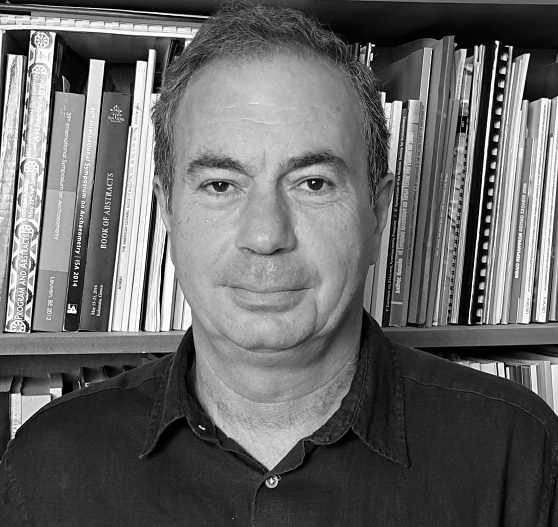 Dr Vassilis Kilikoglou is the Director of the Institute of Nanoscience and Nanotechnology. He holds a bachelor's degree in Chemistry (University of Athens) and a PhD in Chemistry (University of Ioannina). His research interests include:
The study, provenance and technology of archaeological materials, aiming at the reconstruction of exchange networks and trade routes in antiquity, as well as the transfer of ideas and knowledge.
The study of mechanical and thermal properties of ceramics, and more specifically the effect of nonplastics and microstructure on the mechanical and thermal performance of ceramics. Explanation of materials performance with the development of appropriate models.
Weathering of archaeological materials: The effect of burial conditions (acids, pH of soil) on different ceramic types is under investigation, by laboratory simulations. Alterations on microstructure, chemical composition and mechanical properties are studied. The effect of alterations and contaminations during burial, on provenance and dating of pottery is investigated in detail.
Conservation: the study of mechanisms of deterioration and methods of preservation of mortars and stone materials of archaeological and historic buildings.
Development of restore materials compatible to the original ones and nanocomposites for the enhancement of the performance of existing building materials.
Vassilis has being receiving regular funding from the EU, Greek State and Private Sector for the last 25 years, and he has created the research group "Ceramics and Composite Materials" within the Cultural Heritage Program of NCSR Demokritos and supervised 11 PhD theses. Publications: 3 books, 98 papers in refereed journals, 4 edited volumes, 67 papers in refereed conference proceedings, 15 papers in books and collective volumes and 23 papers in non-refereed conference proceedings
Links: Profile - NCSRD
Anno Hein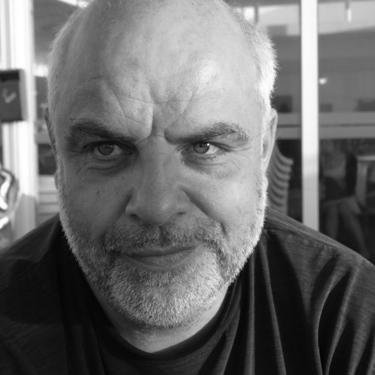 Dr. Anno Hein is a senior researcher at the Institute of Nanoscience and Nanotechnology. He studied physics and informatics at the University of Bonn with a diploma thesis about NAA of archaeological ceramics and a PhD about total reflection XRF with synchrotron radiation at the Bonn Electron Stretcher Accelerator (ELSA). His research interests in the field of Cultural Heritage concern the investigation of archaeological materials in view of raw material management, manufacturing process, dissemination and technology transfer. He has a particular interest in the design and thermo-mechanical performance of functional ceramics and built structures. This involves apart from material testing the development of digital multi-scale models used for example in computer simulations with the finite element method (FEM). Furthermore, he works on data management, in view of open-source database development and the evaluation of 'Big Data', collected in the physico-chemical characterization of archaeological materials and raw materials.
Links: Profile - NCSRD | Academia
---
British School at Athens - Partner 5
Evangelia Kiriatzi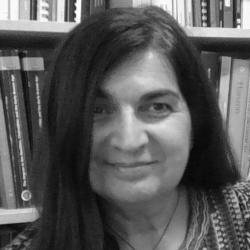 Dr Kiriatzi is the Director of the Fitch Laboratory of the British School at Athens. Her research focuses on the study of technology in pre-industrial societies, with emphasis on ceramics and the study of technological landscapes, though the integrated application of scientific techniques (ceramic petrology, elemental analysis, scanning electron microscopy), in combination with landscape resources prospection, replication experiments and ethnoarchaeology. Most of her work has originally focused on prehistoric Aegean but has gradually expanded across the Mediterranean and up to the early modern times. Moreover, she has developed a particular interest in exploring issues of identity and mobility of potters through the transmission of technological knowledge within and across different landscapes. Most of her research time in the last 20 years has been associated with three large-scale diachronic and collaborative projects in central coastal Macedonia and the Aegean islands of Aegina and Kythera. More recently, Vangelio has been involved in research in western Anatolia, central Italy, the Iberian peninsula and the British Isles.As Fitch Laboratory Director, she has put a lot of emphasis on developing the infrastructure and capacities of the laboratory for undertaking new research initiatives in areas beyond the Aegean, for expanding its collaboration networks beyond the UK and Greece, and for carrying out training programmes, both practice- and course-based, for postgraduate students and young scholars from around the world.
Links: Profile - BSA | Academia
Noémi S. Müller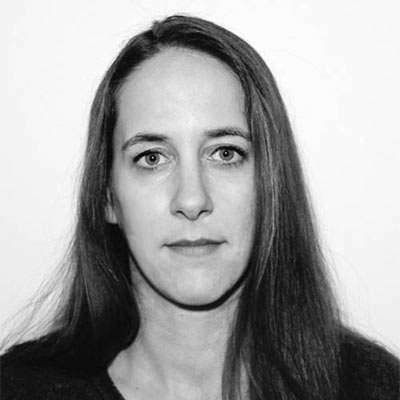 As Scientific Research Officer, Noémi is responsible for the chemical analysis unit at the Fitch Laboratory. This includes the development of analytical protocols for the WD-XRF, ensuring the implementation of elemental analyses in the laboratory's projects and collaboration in the integration of the analytical data with the results of petrographic, archaeological, ethnographic, and experimental data in order to reconstruct patterns of early ceramic production and circulation. Noémi is interested in applying analytical methods to investigate inorganic archaeological artefacts and materials, focusing on the study of provenance and technology and with a special interest in archaeological ceramics. Her research also examines the affordance of utilitarian ceramics, in particular cooking ware, using material testing to explore the influence of technological choices in manufacture on mechanical and thermal properties.
Links: Profile - BSA | Academia
---
University of Cambridge - Partner 6
Marcos Martinón-Torres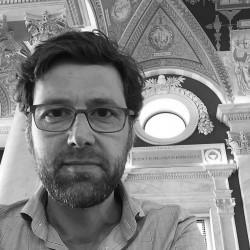 Marcos Martinón-Torres FSA is Pitt-Rivers Professor of Archaeological Science at the Department of Archaeology of the University of Cambridge. His academic background includes degrees in history, archaeology and archaeological science. Much of his research has focused on the analysis of material culture and the reverse engineering of archaeological technologies, as a starting point to understand the evolution and movement of knowledge, people and things.
His research interests centre around material culture and technologies, the context of innovations, and knowledge transmission. Marcos approaches these subjects through a combination of analytical studies of archaeological materials, experiments, and historical sources. Much of his work has focused on archaeometallurgy in Europe, Africa, America and Asia, from prehistory to the recent past, but he has also worked with ceramics, pigments, glass and amber, among other materials.
He is the Co-Editor-in-Chief of the Journal of Archaeological Science and President of the Society for Archaeological Sciences.
Links: Profile - UCAM | Academia
Matthew Collins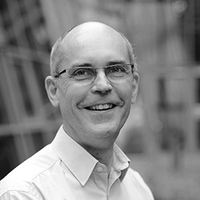 Prof. Matthew Collins FBA is a Niels Bohr Professor at the University of Copenhagen and professor of biomolecular archaeology at the University of Cambridge. Formerly he worked at University of York where he founded BioArCh, a collaboration between the departments of biology, chemistry and archaeology (BioArCh: Biology Archaeology, Chemistry). His research focuses on the persistence of proteins in ancient samples, using modelling to explore the racemization of amino acids and thermal history to predict the survival of DNA and other molecules. Using a combination of approaches (including immunology and protein mass spectrometry) his research detects and interprets protein remnants in archaeological and fossil remains. He is a Fellow of the British Academy and a foreign member of the Royal Danish Academy of Sciences and Letters.
Links: Profile - UCAM | Academia | Palaeome
---
Institute of Theoretical and Applied Mechanics of the Czech Academy of Sciences - Partner 7
Jan Valek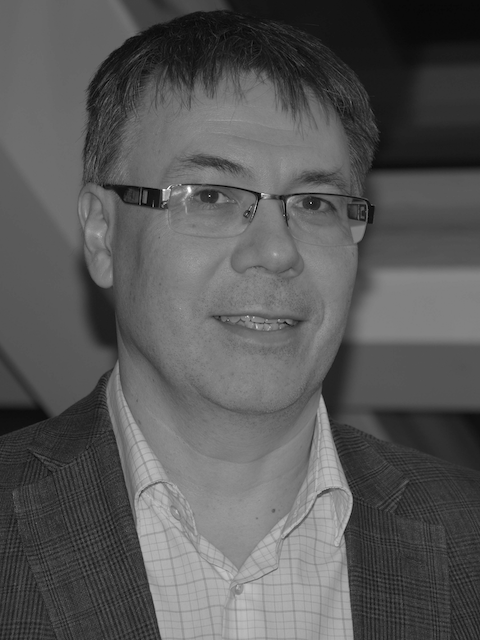 Jan Valek is the Deputy Director for Research and Head of the Department of Lime Technologies at the Institute of Theoretical and Applied Mechanics of the Czech Republic. Jan's research interests include historic lime technologies and production, lime burning, characterisation of mortars, building conservation, replication of historic building materials and techniques, marble provenance, design of repair materials, radiocarbon dating of mortars.
Links: Profile - UTAM
---